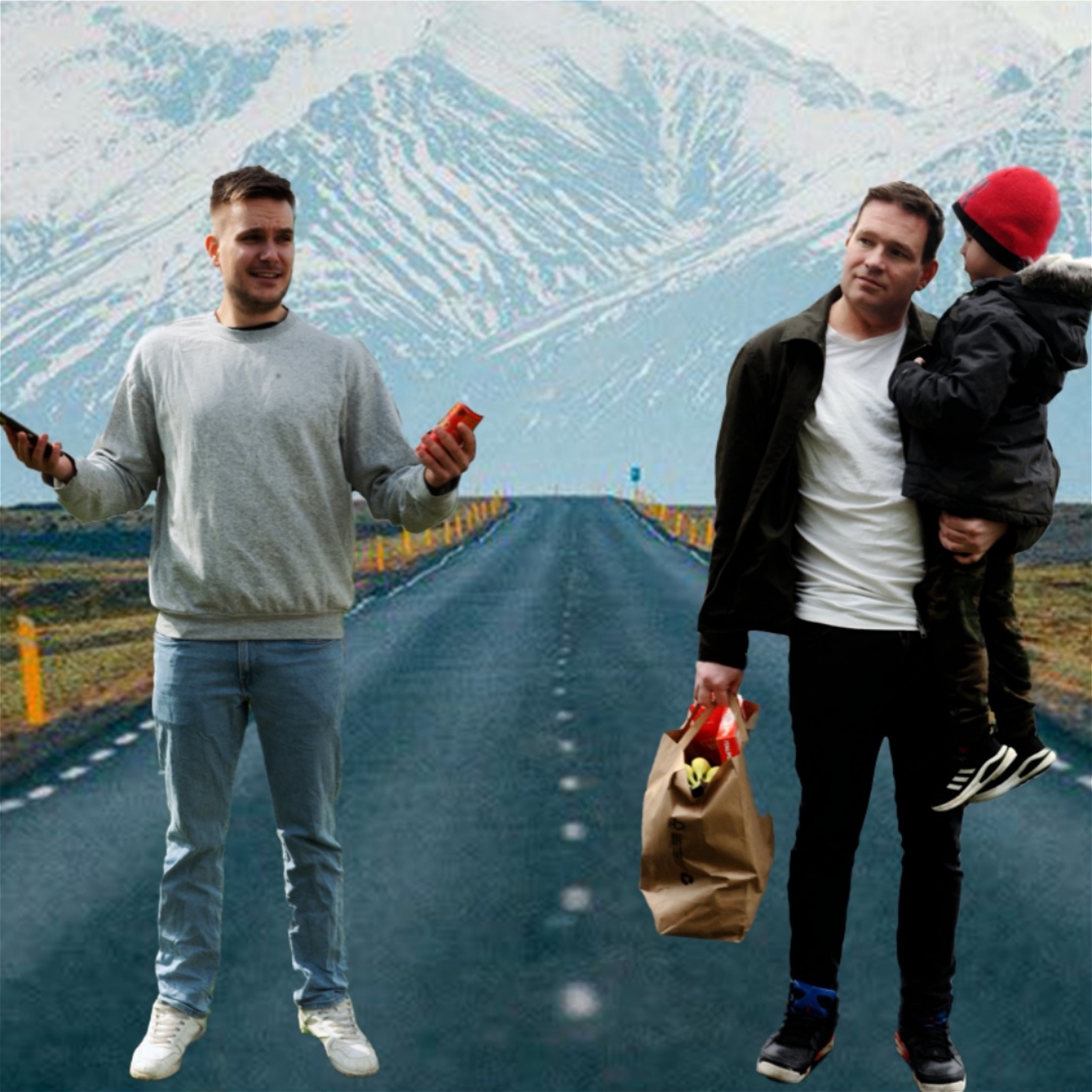 worlds collide! Eggert, old-school dad, brings his unique perspective on surviving the chaos of 2023. Watch him hilariously tackle Language fiascos, the challenges of parenting, and share his hilarious escapades.

On the other side, meet Sölvi, millennial love adventurer. Embarking on a first-time relationship experiences, chuckling over fresh-relationship, awkwardness of being apart of a dating show, and the baffling world of flirty text.
Comedy that happens when Two polar opposites, each embarking on new chapters in their lives, take the stage. A night filled with laughs, and unforgettable stories.