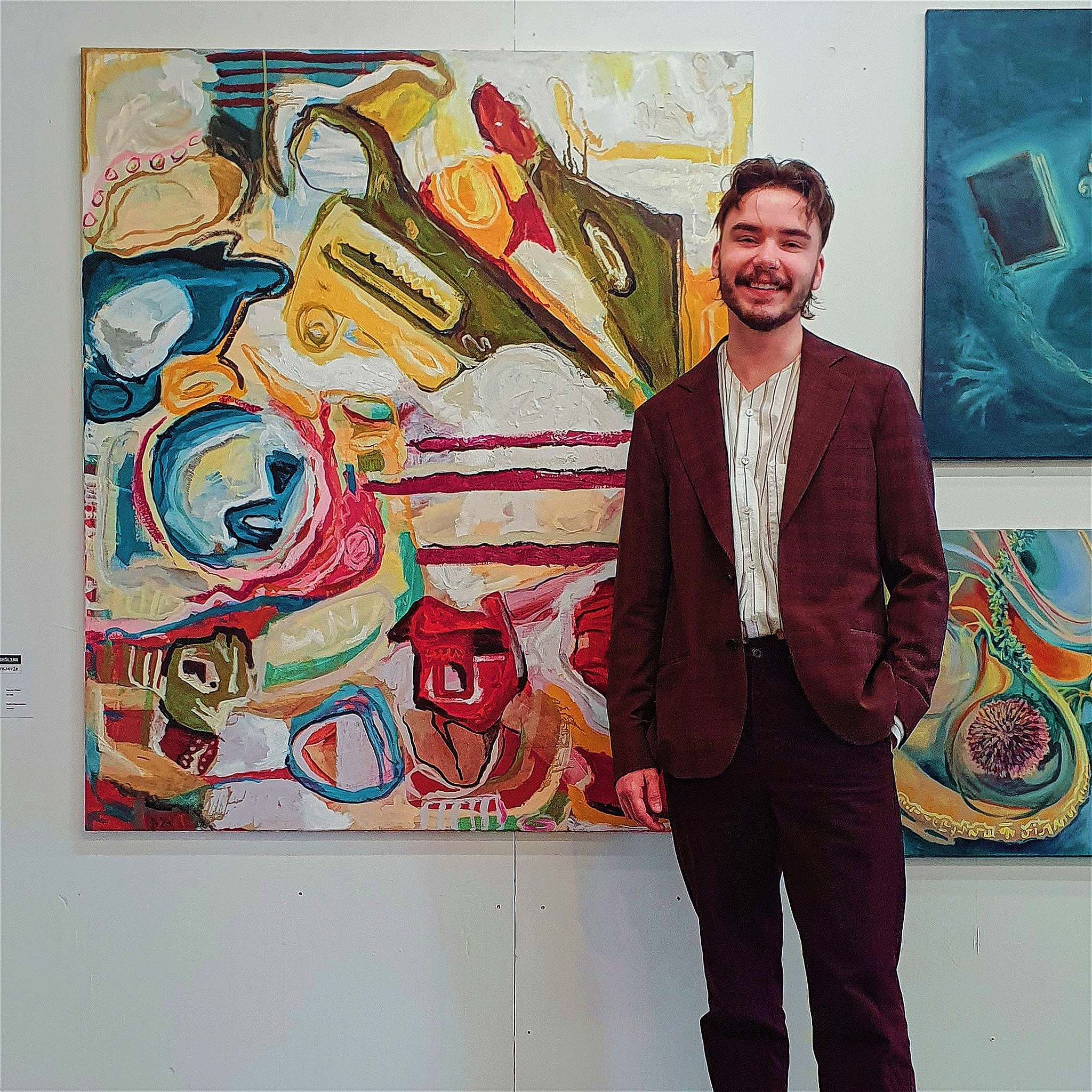 I am an abstract expressionist artist from the north of icelandic. I am currently based in Reykjavík and am working on my BA in fine arts.
My show is a collection of abstract expressionist paintings I have been working on this winter. The paintings have largely been inspired by the classic poem "Hope" is the thing with feathers by Emily Dickinson and the beautiful Iceland birds and birdsong.
These bird paintings have helped me through mental blocks and creative ruts witch connects the paintings even more to that hopefull poem.