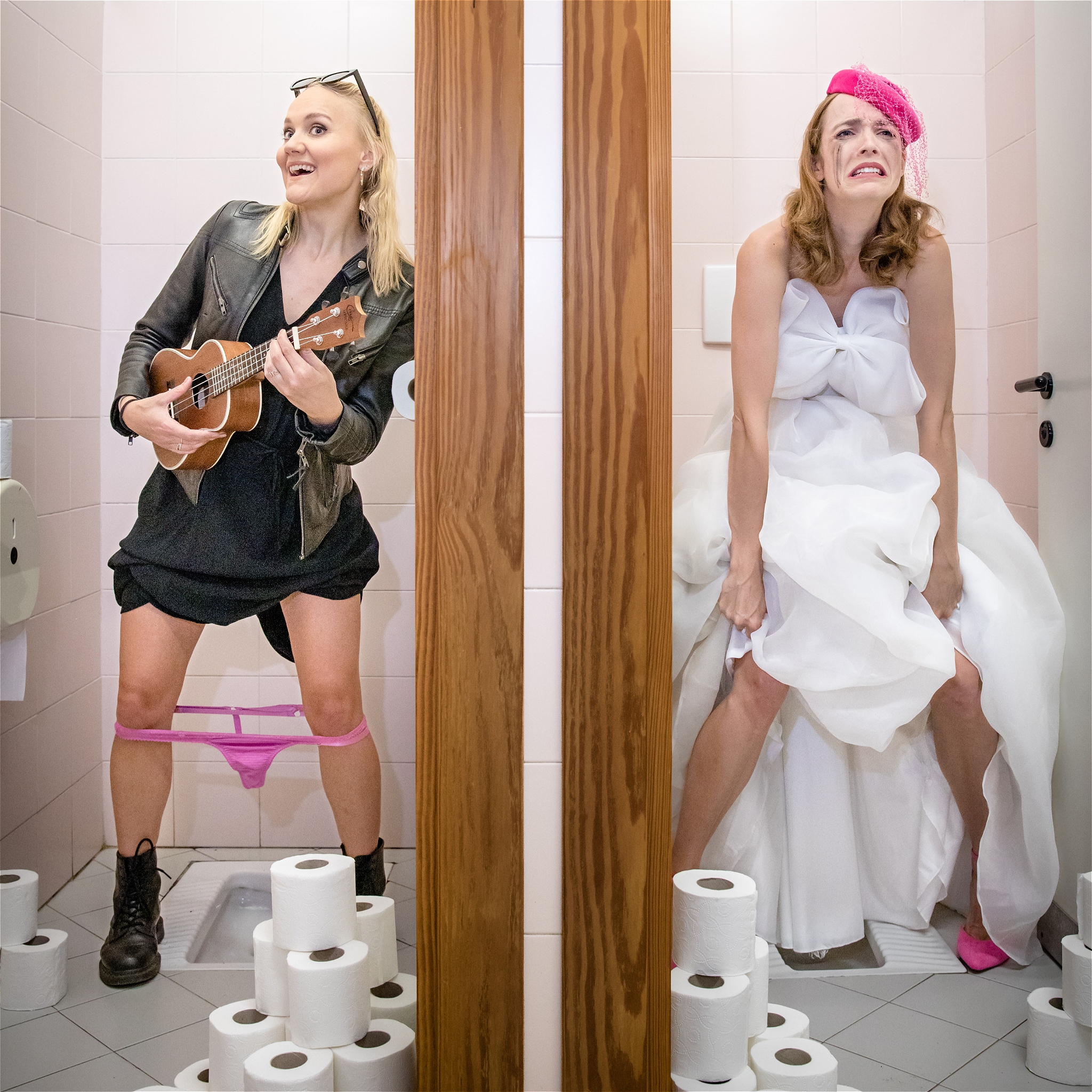 Two Women.
Two Toilet-Stalls.
One (slightly off) Conversation.

A satirical comedy mixed with a splattering of physical theatre.
Accepting the pretty and the shitty, two women end up spilling their innards in more ways than one.

Without ever laying eyes on one another they leak their deepest secrets, ambitions and mishaps.
Holding nothing back.
They strip themselves of the old to make way for the new (just like using a toilet).

Where else is one their most vulnerable then while going to the bathroom?
Wristband Info
Friend of the Fringe discounted tickets are only valid with purchased wristbands. Wristbands can be purchased on our website, at checkout and picked up at all venues. Purchasing a Friend of the Fringe ticket without a wristband will result in you paying the full price ticket at the door or refused entry.
Full Price 3500 ISK
Friend of the Fringe (Wristband Only) 2450 ISK
Full Price 3500 ISK
Friend of the Fringe (Wristband Only) 2450 ISK