Normal People Don't Do This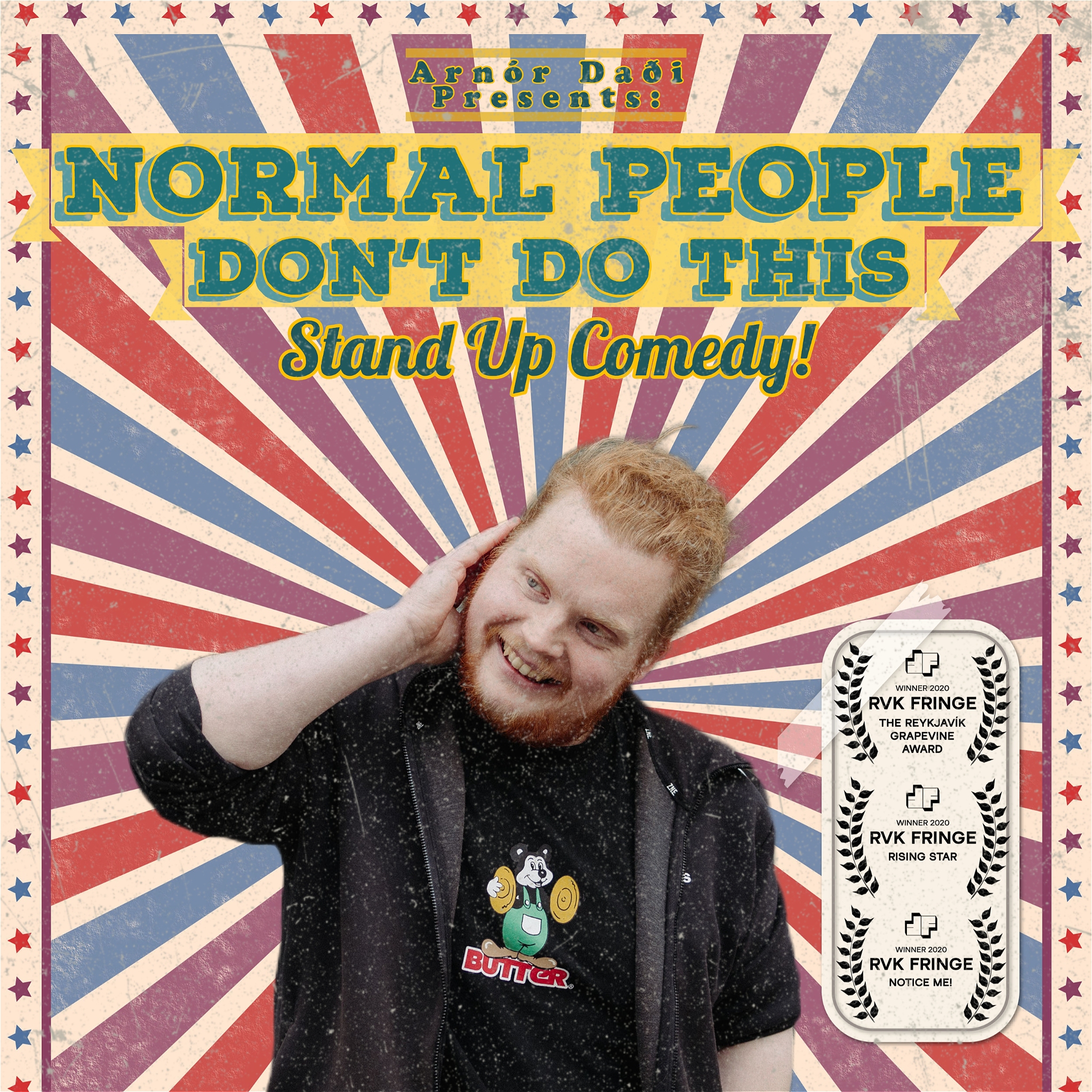 Throughout this hour Arnór Daði keeps it rather light and family friendly. He reminisces about his early days, unexpected struggles of fatherhood, the absurd and the silliness of it all. "Normal People Don't Do This" has a nice mixture of observation and story-telling style of stand up comedy. This comedy show is definitely all about forgetting your troubles and having a good, silly time.
Wristband Info
Friend of the Fringe discounted tickets are only valid with purchased wristbands. Wristbands can be purchased on our website, at checkout and picked up at all venues. Purchasing a Friend of the Fringe ticket without a wristband will result in you paying the full price ticket at the door or refused entry.
Full Price 3000 ISK
Friend of the Fringe (Wristband Only) 2100 ISK
Full Price 3000 ISK
Friend of the Fringe (Wristband Only) 2100 ISK