Brazenly Divine Super Marvel
Sophie Ammann (TACKY Productions)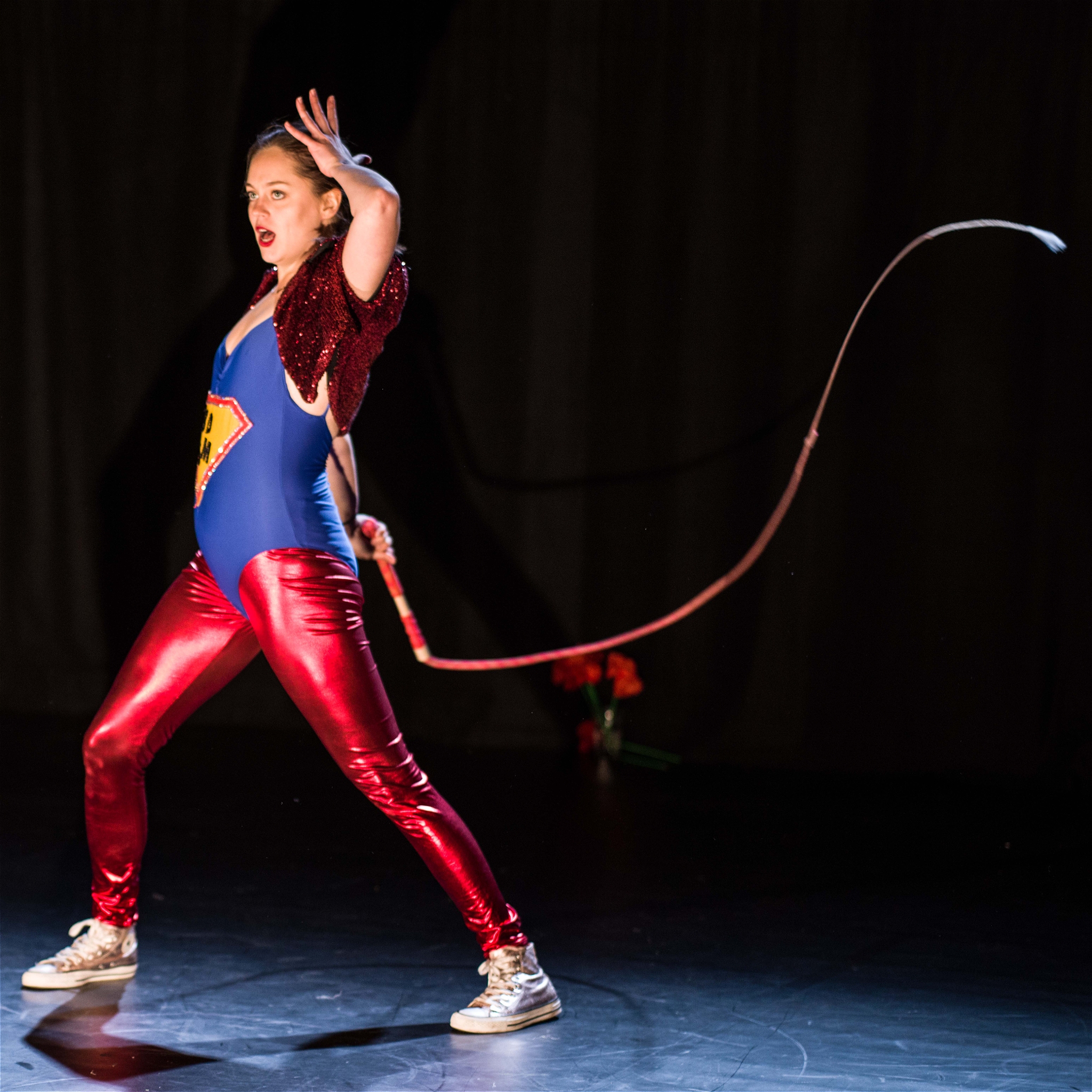 Who's in the need of a bit of hope right now? Did anyone call for a superhero? The self-proclaimed « Brazenly Divine Super Marvel » is here to the rescue! Combining whip-cracking, dance and comedy, with a sprinkling of 80's pop, this superhero will take a crack at blowing your troubles away. She may be a bit of a mess, but at least she's got some help from her faithful sidekick, Pogo: she's trying to be sure, it's gotta be soon, and she's gotta be larger than life.
Friend of the Fringe Info
Friend of the Fringe discounted tickets are only valid with purchased wristbands. Purchasing a Friend of the Fringe ticket without a wristband will result in you paying the full price ticket at the door or refused entry.