Beðið eftir klóstinu//Waiting for the toilet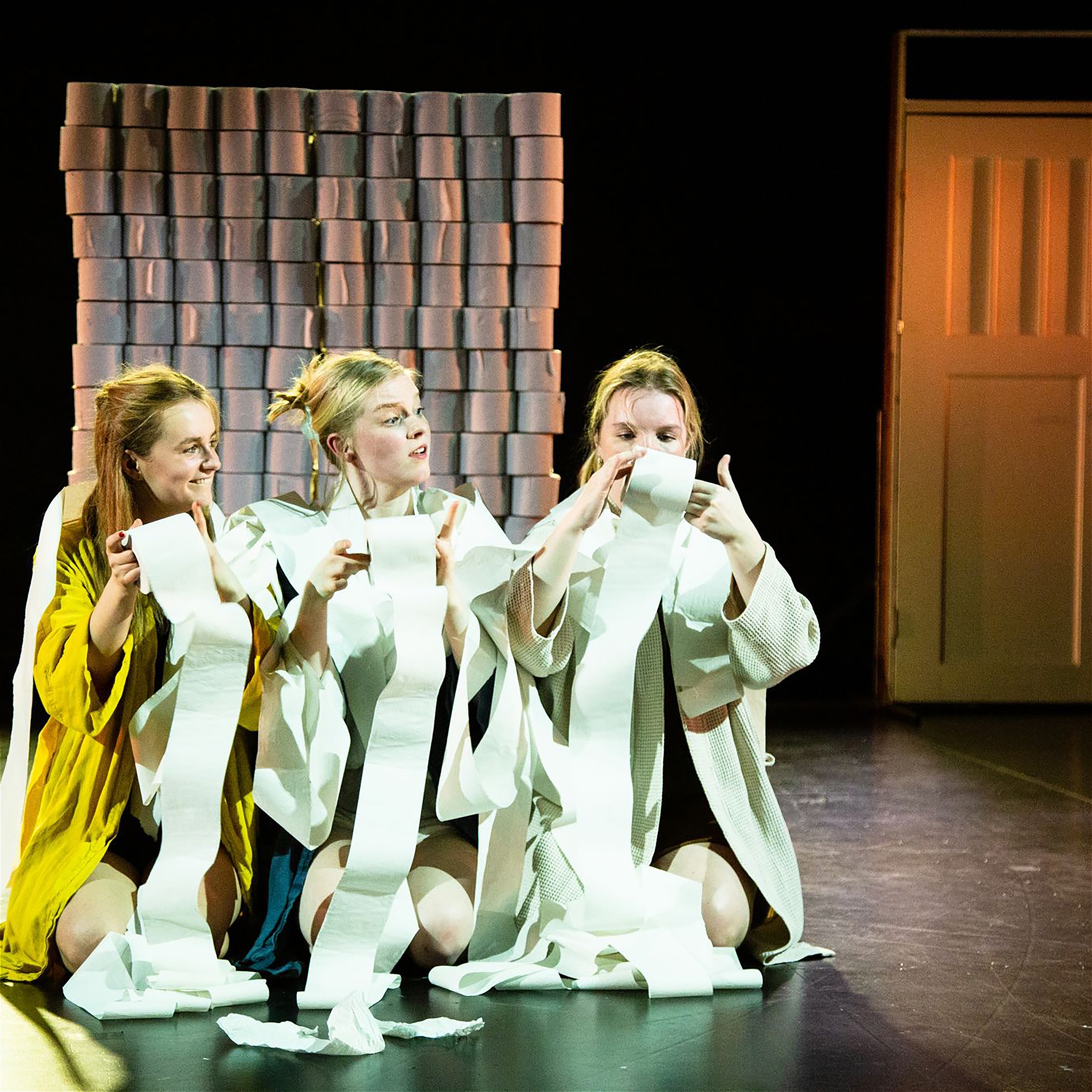 'Waiting for the toilet' is a tragicomic dance-performance about intimate relationships between women. When the only boy in the house monopolizes the bathroom, the girls pass time by inventing innocent games that take a violent turn. Will their roof made of toilet paper collapse on them or will they survive the wait? The play is about gender politics, seemingly small acts of violence and how even our innermost thoughts and dreams are tainted by the outside world.
Wristband Info
Friend of the Fringe discounted tickets are only valid with purchased wristbands. Wristbands can be purchased on our website, at checkout and picked up at all venues. Purchasing a Friend of the Fringe ticket without a wristband will result in you paying the full price ticket at the door or refused entry.
Full Price 3500 ISK
Friend of the Fringe (Wristband Only) 2450 ISK
Full Price 3500 ISK
Friend of the Fringe (Wristband Only) 2450 ISK